TearUp Events - TearUp the Ottawa Valley 2019 (July)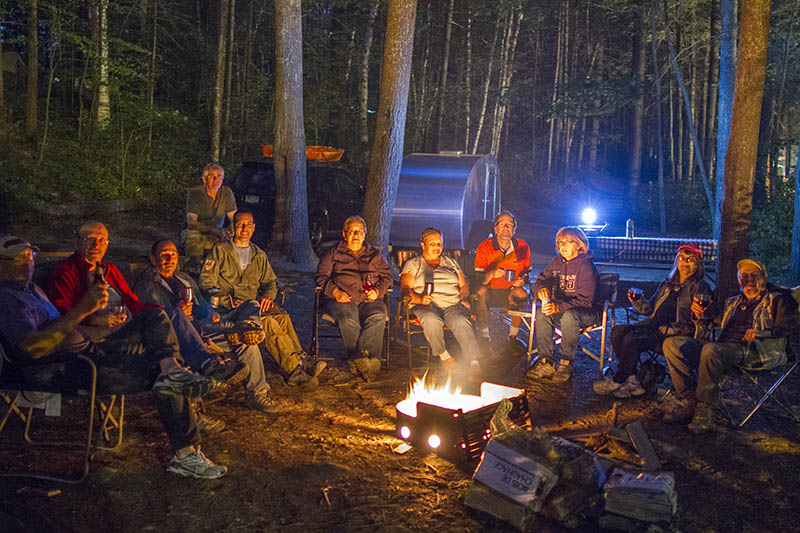 TearUp the Ottawa Valley 2019 (July)
Now open for registration! Unfortunately only site 175 in Midway was available last time I checked. Otherwise you will have to watch for a cancellation if you would like to go.
This is an event that we host in Ontario every few years, usually at Bon Echo Provincial Park which is easily accessible to both campers in Ontario as well as most in New York. Bon Echo Provincial Park is one of the most popular campgrounds in Ontario with a spectacular setting on Mazinaw Lake and features several beachs, the famous Bon Echo Rock, the Art in the Park event and antiquing nearby.
Dates: Wed July 24 - Mon July 29, 2019
Suggest Sites: Sites 82-102 in Sawmill Bay Section
Activities: Socializing, Kayaking, Hiking, Swimming, Antiquing, Art Show, Campfires
Items to Bring:
Campers Going (so far):
10
Have you booked your site with the campground? If so Register your site with us !
Do you need to make changes or cancel your site on the TearUp site? If so email dave@campadk.com and I can take care of that. Note this is for your registration on this site. We have nothing to do with the reservations you actually make with the campground!
Be sure to join our TearUp Facebook Group for questions and to join in on the discussions.
Check out all our other events !
List of All 10 Campers Going So Far
| Participant Name(s) | Site# | Dates | From | Equipment |
| --- | --- | --- | --- | --- |
| Claudette & John DeSerres | 83 | July 24-29 | St-Eugene, Quebec | Vintage Bombardier PlayCat |
| Paul LaHaise | 94 | July 24-29 | Carleton Place, Ontario | Homebuilt Teardrop |
| Dave & Kate McGrath (Hosts) | 96 | July 24-29 | Ottawa, Ontario | 1976 Serro Scotty Reno (Cabin Cruiser) |
| Susan McNeil | 97 | July 24-28 | Ithac, New York | T@B |
| Susanne & Andre Bouget | 98 | July 24-29 | Ottawa, Ontario | Silver Shadow Teardrop |
| Debra & Rick Bethel | 101 | July 24-29 | Alymer, Quebec | Homebuilt Teardrop |