TearUp Events - TearUp Niagara-on-the-Lake 2019 (May)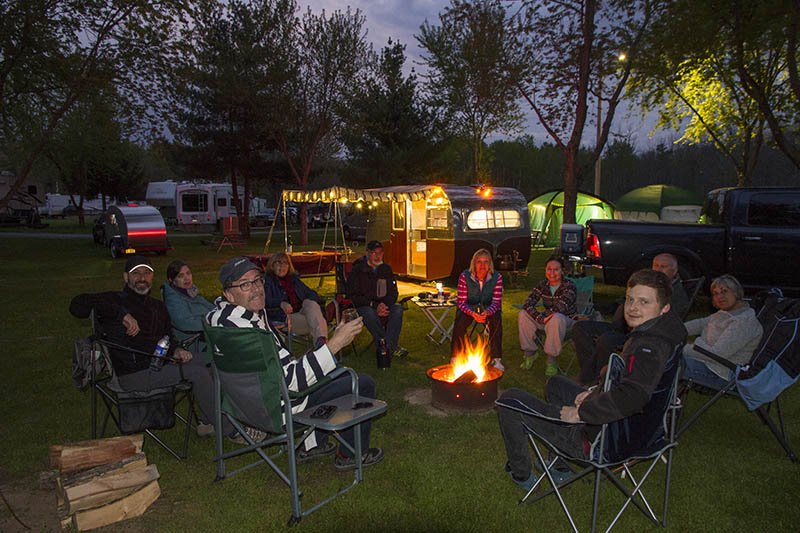 TearUp Niagara-on-the-Lake 2019 (May)
Now open for registration! Call in to reserve your site at 1-905-562-7816. Campground host is Monique. She will simply take your credit card number to hold your site. Sites available/suggested: B5, B6, B8, C5, C8. We currently have C6 and C7 booked. See map below for site locations. Sites have water and electric.
This is always one of our most fun events, especially if you enjoy wine tasting! It's usually a small group so great for socializing. We will be staying at Dressel's Jordan Valley Campground. We'll be biking, stop in at many a winery and take in the popular Handmade Market at 13th Street Winery !
The campground is very clean and has great washrooms / showers. It will be quiet at this time of the year. All our sites have electric and water and we are all adjacent to one another. Many wineries are just a short bike ride right from the campground!
We usually bike to the wineries that are close one day and/or another day visit the big wineries in Niagara-on-the-Lake along with a stroll through the town of Niagara-on-the-Lake which offers a gorgeous setting, and lots of shops to peruse.
The Handmade Market is a highlite and is a short drive from the campground and runs all day Friday and Saturday May 10 & 11.
Dates: Thu May 9 - Sun May 12, 2019
Activities:
Socializing, Biking, Wine Tours,
Handmade Market
at 13th Street Winery, Campfires
Items to Bring: bike (if you have one).
Campers Going (so far):
9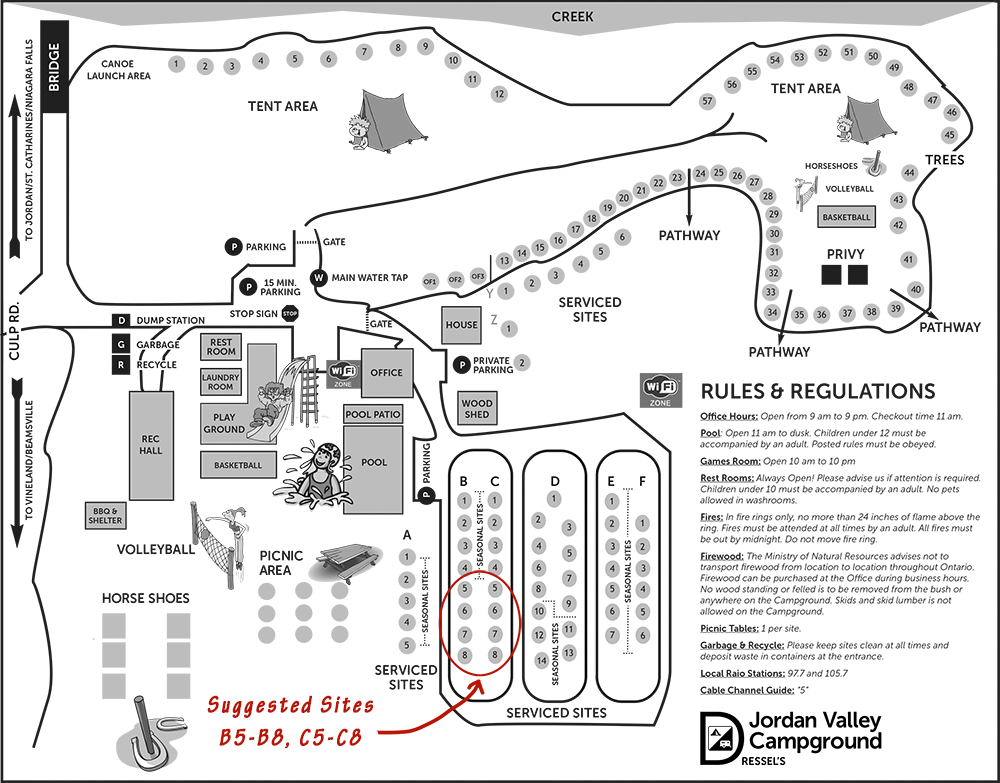 Reservations (call): (905) 562-7816
Have you booked your site with the campground? If so Register your site with us !
Do you need to make changes or cancel your site on the TearUp site? If so email dave@campadk.com and I can take care of that. Note this is for your registration on this site. We have nothing to do with the reservations you actually make with the campground!
Be sure to join our TearUp Facebook Group for questions and to join in on the discussions.
Check out all our other events !
List of All 9 Campers Going So Far
| Participant Name(s) | Site# | Dates | From | Equipment |
| --- | --- | --- | --- | --- |
| Dave & Kate McGrath | C6 | May 9-12 | Ottawa, Ontario | 1976 Scotty Sportsman Reno (Cabin Cruiser) |
| Jim & Martha Boyce | C7 | May 9-12 | Rochester, NY | T@B Max |
| John & Christine Stanford | B5 | Mar 9-May 12 | Rochester NY | T@B 320 |
| Paul LaHaise | C5 | May 9-12 | Carleton Place | Teardrop |
| Suzanne and Andre Bourget | C8 | May 9-12 | Ottawa, Ontario | Silver shadow 5 x8 |